How do you know which CRM software is best? Salesforce or SAP?  
Those questions are often asked. Want to find out, but no time to read this blog? Take our quick quiz to help you decide the best CRM software in just 12 questions! 
Click here to TAKE THE QUIZ!
When not knowing the answer to this question, choosing the right CRM software can feel like an impossible task.
Luckily, this is something we can help you with!
In this article, we will not only compare the key features and capabilities of the two biggest CRM software out there;  Salesforce and SAP, but we will also tell you which CRM software is best.
Let's start with a clear overview of the key capabilities.
Difference between SAP CRM vs Salesforce CRM

Advantages and Disadvantages of SAP and Salesforce CRMs
SAP and Salesforce are both impressive CRMs developed by mature companies. Both offer distinctive CRM capabilities such as Omni-Channel Marketing and Support, SaaS or Cloud Access and Process Automation. They help your marketers, sales reps and everyone else working at front-office departments to increase their efficiency, improve their sales processes and increase customer experience.
Salesforce
Salesforce has been dominating the CRM industry for years and with a 19,5% market share in 2018, it's over double its nearest rival SAP. Although for many businesses, Salesforce is the one-to-go-to when it comes to CRM, it at the same time, has the highest rate of users replacing it for a different system. This is not without a reason. Because there are so many features included that are often not needed but do have to be paid for. Therefore, SMEs are making or considering a switch to other CRMs. Also, the one-sided contracts, minimal user support, and shocking billing practices are not particularly working in their favour.
SAP
SAP is another Giant in the business software industry and is widely known for its ERP and CRM solutions. With the formal introduction of SAP's new CRM suite, SAP C/4HANA  in 2018 (now called SAP CX) , they have fulfilled their ambition to shake things up in the CRM marketplace. With the acquisition and implementation of market leaders Hybris, Gigya, and CallidusCloud, they have created a next-generation CRM software that is no longer focused on just sales but instead, is focused on improving the Customer Experience. Their new CRM software seamlessly integrates with their S/4HANA ERP software which could make them the ideal choice for SMEs and large enterprises.
Business Intelligence
Business intelligence (BI) tools are becoming more and more popular as an additional module and it is not hard to understand why — Within BI and business analytics, users are allowed to monitor their KPIs and gather specific data of their day-to-day business activities. This data is helping the organization to make long-term, data-driven decisions.
Salesforce provides its users with near real-time analytics through their paid add-on QlikView, which is easy to use and requires minimal to no dependence on IT. With QlikView, customers can increase sales effectiveness and efficiency by measuring trends in their pipelines. Users can also – Plan/track marketing campaigns and determine marketing strategies for Improvement by analyzing their customer and lead data.
With the option of embedding SAP analytics cloud into the SAP CX suite, SAP enables its users to analyze data in real-time. SAP BusinessObjects integrates capabilities such as KPI reporting into the SAP Analytics cloud. This cloud can be used directly in SAP CX without the need for a different BI system. However, in some cases, this might limit its capacity.
Across both suites, SAP and Salesforce offer extensive embedded analytics capabilities with their solutions. But, if you need additional analytics capabilities across your whole value chain and multiple solutions, you need an additional BI solution to bring it all together. Because Salesforce's 'QlikView' is more user-friendly, Salesforce is favoured over SAP.
Omni-channel experience
Although many companies have already started providing services on all of their channels, they are too often, not able to deliver the same experience across these channels. Omni-channel solutions help companies to establish this consistent customer experience. The following table dives deeper into the Omni-channel experience of both CRMs.
When it comes to Omni-Channels, Salesforce Commerce Cloud offers a simpler cloud-based approach. It is giving retailers multiple features that are all integrated into a centralized platform. Including operations, order management, Merchandising, Marketing and more.
SAP's Omni-channel approach is different. It seamlessly integrates all physical and digital touchpoints of the customer onto a single platform. It will provide your customers with a consistent experience across all of their devices.
Both CRMs offer good Omni-channel experiences across all the different devices. Neither SAP nor Salesforce has an advantage over the other.
Offline mode
Think of sales representatives that are visiting a client or technicians doing on-site maintenance, they all need access to the software but not on every location has internet available. Being able to access your CRM system without having an internet connection could make a huge difference for your workforce.
When looking at the offline functions available at both SAP and Salesforce we see a huge gap between the two.
The offline mode of Salesforce is very limited. Although it displays almost every feature within the CRM software, it does not allow you to edit most of them. A few examples:
a) It allows you to edit notes but not to delete them
b) It allows you to edit and delete tasks but only limited
c) It does not allow you to edit or delete files
d) It does not allow you to give approvals
More offline functions that are and aren't available within Salesforce can be found here.
SAP's C/4HANA supports most activities on- and offline. The offline mode even provides sales representatives and technicians with full support in their field service tools. A few examples:
a) Offline price calculations
b) Offline field service tool
c) Offline retail execution tool
d) Offline promotion creation
Both CRMs provide their users with an online and offline mode however, the functions within Salesforce's online mode are limited. SAP, on the other hand, does provide full access in offline mode to most of the features within the cloud. Moreover, when back online, SAP will sync the data so that the changes made are automatically transferred into the cloud. Therefore, SAP is favoured over Salesforce when it comes to offline-mode capabilities.
AI and Machine Learning
Some of the biggest growing trends within CRM are AI and machine learning. Combining these technologies and implementing them in a CRM, can help you deliver more personalized and predictive customer information in every part of your business. It offers and provides you with a more intelligent CRM.
AI implemented services that Salesforce offers:
a) Einstein prediction builder: Predict business outcomes
b) Einstein Bots: Improve business processes, charm your customers and empower your employees by using custom build and trained bots based on your CRM data.
c) Einstein Vision: In-app image recognition to identify products, brands and more.
d) Einstein Language: Understand your customers' emotions and needs across all channels by analyzing the underlying intent, emotion, and belief in the body of a text.
e) Einstein discovery: AI-powered insights and recommendations will lead to increased productivity and discovering relevant patterns in your data.
AI implemented services that SAP offers:
a) SAP Customer Retention: Predicts customer behaviour.
b) SAP Deal intelligence: Score prospective sales and rank them according to their likelihood to close.
c) SAP Service Ticket Intelligence: The application automatically categorizes service tickets, prioritizes tasks to be completed, and suggests answers to standard questions.
d) SAP CoPilot: A digital chat assistant that asks questions and gives answers to help the user reach their goals.
e) SAP Brand: Impact helps companies measure the influence of their brand and the effects of sponsorship and advertising investments. The solution records, for example, how often a company's logo is used in a video, noting its position and size.
Although both CRMs use AI and Machine learning for various tasks within the clouds, it is Salesforce that is just more experienced. Therefore, Salesforce is favoured over SAP when it comes to AI and machine learning.
Marketing functionalities
The Salesforce Marketing Cloud offers a wide range of features allowing brands to do everything from basic email marketing to advanced cross-channel campaign management. It also enables companies to personalize the Customer Experience across all the different channels. This is done with a set of tools that include:
a) Data Studio: Find new audiences and activate data.
b) Social Studio: connect data that has been retrieved from the different social media channels to marketing. activities by turning it into a digital focus group.
c) Email Studio: Helps you get the best ROI from Email marketing.
d) Advertising Studio: Drive digital advertisements across different social media channels based on customer data.
e) Interaction Studio: Coordinate online and offline customer experiences.
f) Journey Builder: Create a single customer view by analyzing every step of the customer journey.
g) Salesforce DMP: Create complete customer profiles.
h) Mobile Studio: Create and send targeted messages on mobile.
The C/4HANA marketing cloud gives you the ability to pull data about your customers from any channel and then present this data in the single unified customer view tool. This data will give you a 360° view of your customers and will help you to determine how to best approach them though personalized targeting. You can then launch automated campaigns pushed through various channels such as e-mail, mobile and social media.
Features of the SAP Marketing cloud are:
a) Marketing Analytics: Optimize marketing campaigns and find new opportunities by using real-time insights.
b) Customer Attribution: Analyze marketing activities to drive your customers to engage, renew and purchase.
c) Segmentation and Campaign Management: A tool that will ensure that communications are always highly targeted and relevant.
d) Dynamic Customer Profiling: Pull data from online and offline sources to create customer profiles.
e) Loyalty Management: Helps you with improving customer loyalty.
f) Commerce Marketing: Provides your customers with a personalized shopping experience.
g) Marketing Lead Management: Generate and nurture leads for your sales department.
h) Marketing Resource Management: Management of marketing activities.
The functionalities offered by Salesforce are considered to be more extensive than the functionalities within the SAP Marketing Cloud. Therefore, Salesforce is favoured over SAP when it comes to Marketing functionalities.
Backoffice integration
Like CRM, an ERP system is designed and developed to streamline business operations. While a CRM is focused on the sales side of the organization, now shifting towards a more customer experience ( CX ) side of the business, an ERP system is integrated and implemented across multiple departments.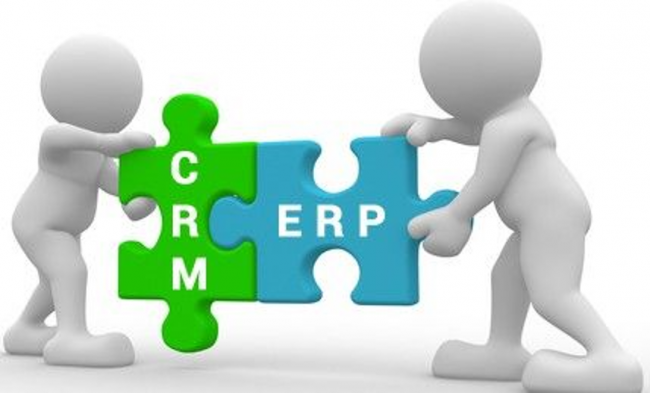 Businesses can integrate their ERP and customer relationship management (CRM) software to boost productivity and streamline business processes even more.
SAP has been the market leader in the enterprise resource planning, ERP systems arena for the last three decades and Salesforce.com is the current market leader in CRM applications. Therefore, integration between SAP and Salesforce, in particular, has become fairly common.
Let's see what the benefits and downsides are for both CRMs when looking at integration with your ERP system.
a) Native integration with the two largest ERP systems; Oracle and SAP.
b) ERP systems specially build around Salesforce; Rootstock.
c) Easy to develop custom integrations with Salesforce's Application Programming Interface (API).
d) Integrating Salesforce with your current ERP system can be costly
a) Integration is smoother in an environment where you have an SAP back-end. Especially when this is an SAP S/4 HANA environment.
b) Using C/4HANA and SAP ERP reduces licensing costs.
c) Predefined Integration capabilities to SAP ERP.
d) With the integration between SAP CX and SAP ERP, you will no longer use middleware so TCO can be reduced
e) Compatible for integration with other ERP systems.
Because SAP ERP has been, and still is the most commonly used ERP system on the market and because of the smoother integration and reduction in cost, SAP is favoured over Salesforce when it comes to CRM-ERP integration.
Contract terms of salesforce and SAP
It is always good to know the contract details before you go into a long-term commitment with a company or software. Unpleasant and unwanted surprises can have devastating effects when investing in something costly such as CRM software.
Now, we look into pricing models, contract terms and more of both Salesforce and SAP.
a) Per-user subscription-based pricing model. Except for Salesforce Commerce Cloud, this is based on a revenue-share pricing model.
b) Long-term contracts.
c) Higher chance of an increasing subscription price on renewal.
d) Can terminate a contract ( and delete your data ) with only a few days' notices.
e) Seat-account can not be changed during a term
 Want to see more Salesforce contract details? Click here.
a) Per-user subscription-based pricing model; Except for SAP Commerce Cloud which is based on peak page views per second.
b) Long-term contracts.
c) Lower costs and TCO. When you also have an SAP ERP system
d) More flexible when having a variation in the number of users.
The Salesforce vs. SAP contest has come to an end but, who has won?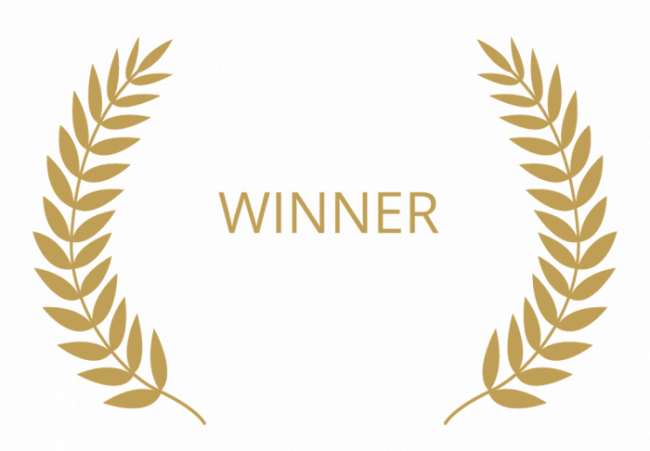 The outcomes for the different Clouds and capabilities are clear. It is safe to say that as an overall cloud solution, SAP currently has better CRM with its new Customer Experience solution suite. However, this does not automatically mean that SAP CX is also the right CRM for you. When you are looking for a good marketing solution, Salesforce is probably the one to go to. When choosing a CRM, make sure you keep your requirements in mind.
Anyway, doing your research can get you a long way – like all the different functions within both CRMs can make it a bit confusing to select which might be better for your organization.