You are a small and mid-size business owner, and your business is on lockdown to help stem the pandemic caused by the coronavirus. Your people are forced to work from home, and suddenly business comes to a grinding halt. But does it necessarily? In this blog, I wanted to share with you 5 essential software tools that we at Axxis Consulting use to create a resemblance of normalcy during MCO in Malaysia, and CB ("Circuit Breaker") in Singapore.
Our accounting software is SAP Business One on Cloud. This allows our accounting team to manage our entire financials from anywhere. So work from home is possible, as the team can follow up on accounts payable / receivables, create necessary reports and continue with journal entries as if they were in the office.
Having online dashboards and management reports further help us to control our finances and cash flow, which in a crisis like this is more important than ever. If you do not have a cloud based accounting software, it will be difficult for you to ensure that your accounts are up-to-date, and you may have difficulties following up on outstanding payments with your customers, leading to additional cash-flow constraints.
SAP Business One Cloud delivers strong business management software functionality in a secure cloud environment that frees you from maintaining servers, back-ups and managing infrastructure requirements. It gives us access to our entire operations back-end from anywhere, which is crucial in a work-from-home environment.

Contact us for more information or a demo of SAP Business One on Cloud
While we are on lockdown, business still must go on. We use SAP Sales Cloud to manage our entire sales activities. SAP Sales Cloud helps us to track prospects, leads, activities, opportunities and proposals. This allows us to ensure all our current opportunities are still follow up on.
SAP Sales Cloud is a cloud based CRM software. that helps us to capture all enquiries. It then enables us to closely follow up with each lead from initial opportunity to deal closure. With SAP Sales Cloud we have visibility on all our current prospects across the region, and know the sales stage of each of them. We also know what each of our prospects are looking for, what we have done for them, and what the next sales stage is.
SAP Sales Cloud helps us to create an online repository for proposals that went out, and track activities with our prospects to ensure we follow up and provide each of them with the information they need to further evaluate our services – even during the lockdown.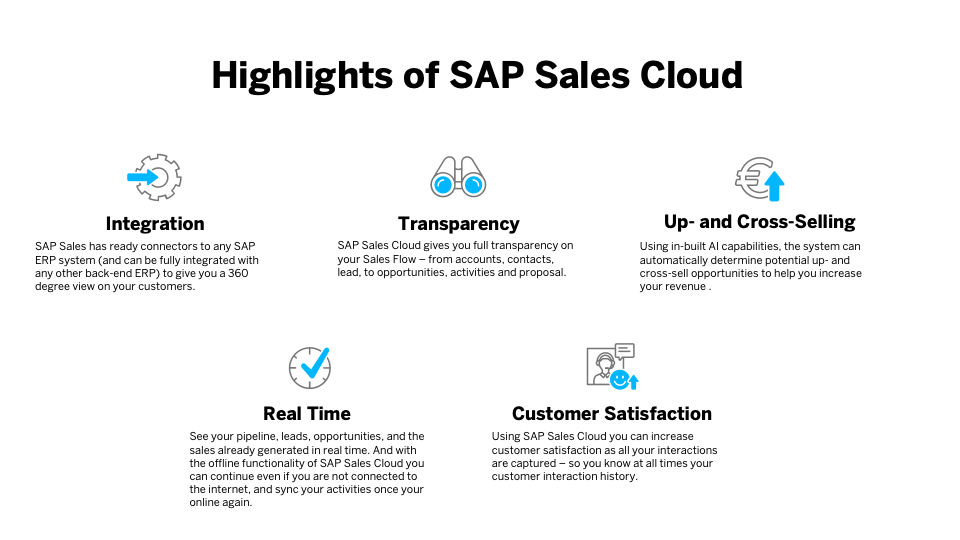 Contact us for more information or a demo of SAP Sales Cloud
3) Larksuite – Collaboration software
In the past we used to rely on a collection of software tools to collaborate. We used e-mail WhatsApp, skype messages to send messages between team members, Google and Dropbox shared drives to store documents. We did not have tools to collaborate online in real time on spreadsheets or documents – until we discovered Larksuite.
Lark is a collaboration tool combining messaging (like WhatsApp), group chat, document storage with access rights, video-calls between group members and online collaboration of spreadsheets and documents (like Google sheets).
It also translates chats between members, which is really cool. Some of our team members are Japanese – using Lark they can now communicate with us in Japanese language (via chat), and this will be real-time translated into English – and vice versa. This allows me to communicate fluently with a Japanese colleague who doesn't speak a single word of English!
There is a whole lot of other features built into Lark, such as workflows to automate all kind of business processes. This makes Lark a very good choice as a company wide collaboration software, and a great alternative to Slack.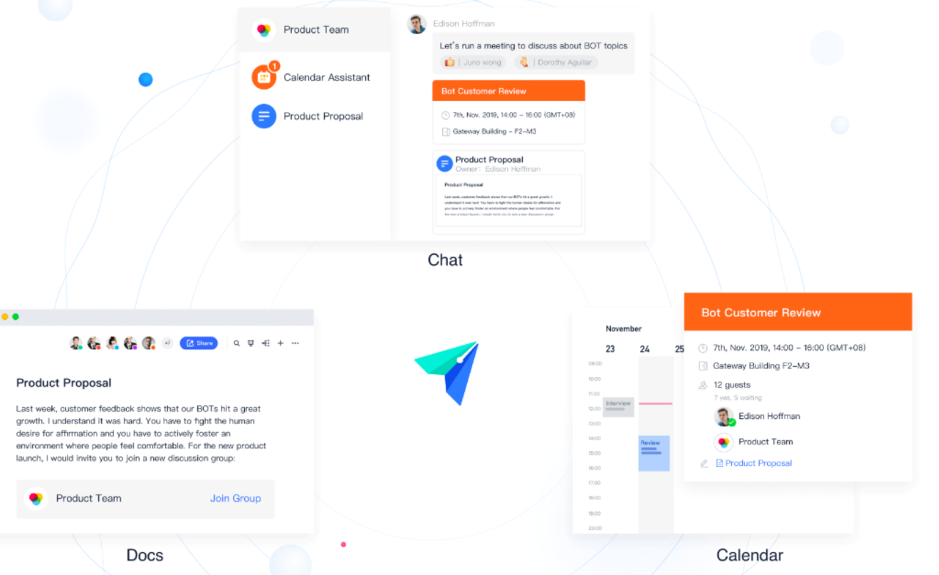 Contact us for more information on LarkSuite
4) Zoom, Teams, Google Meet – Video Conferencing Software
Our video conferencing usage has gone through the roof. We have been using Zoom previously for quite a while, as we love its simplicity and ease-of-use.  Now, during the lockdown,  our usage of Zoom has gone up multiple times. There have been multiple reports of security breaches during Zoom conferences, and even the US Senate has issued a warning to its members not to use Zoom.
Zoom is addressing those security concerns, hiring former Facebook Chief Security Officer Alex Stamos as a security consultant, and is directing all their software engineering efforts to focus on security.  Recently Zoom rollout out a new feature to simplify access to its security features.
If you have been using Zoom, and you like the simplicity of using it, here are 10 ways you can secure your Zoom meeting: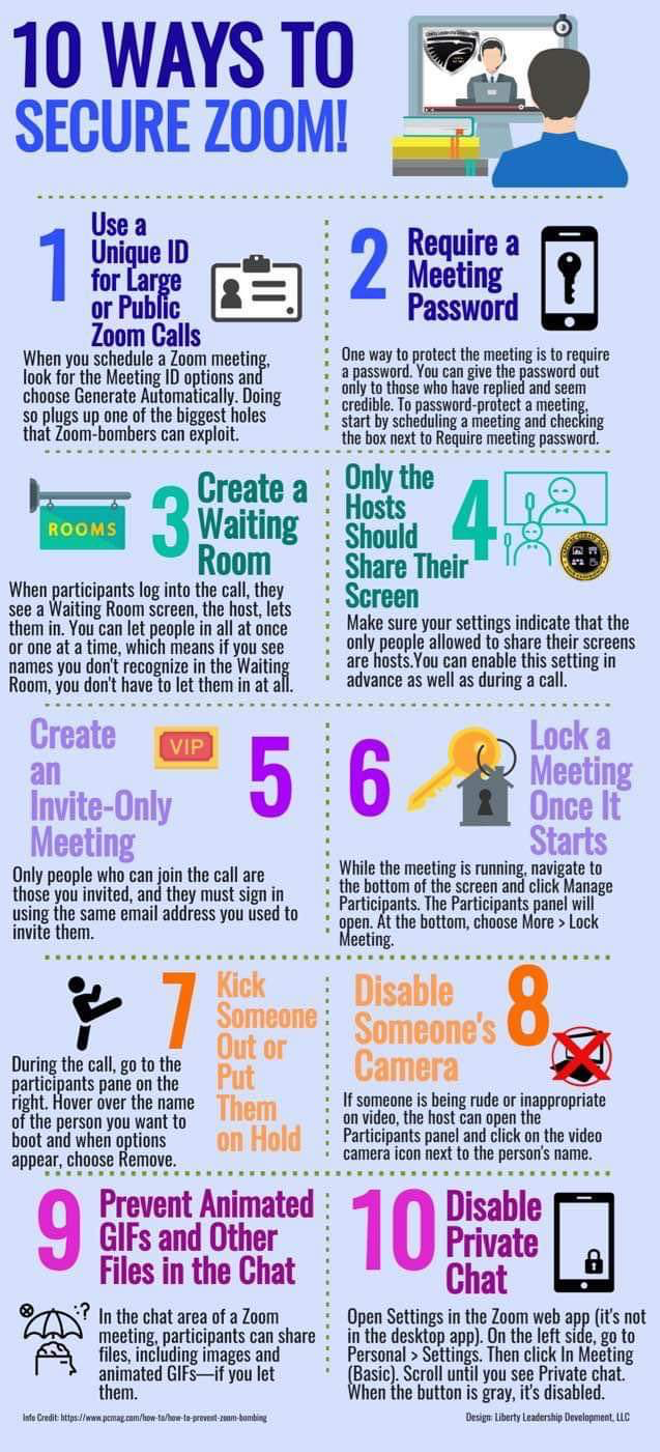 However, some of our clients have also raised concerns on the usage of this software. So we are also exploring to use both Microsoft Teams as well as Google Meets as alternative tools for video conference / online meetings.
Video Conferencing is in this part of the world and for most of our customers and prospects still relatively new. Many of the SMEs we are talking to are hesitant to meet online via a video-meeting, and prefer face-to-face meetings. However, the current situation in most cases prevents us from doing so. Luckily, now many (not all) of our prospects allow us to demonstrate the software via video-meetings, and to discuss their requirements remotely.
Clockify – Time Tracking Software
Clockify is a time tracking software, that allows us to manage time spent on various projects without being super intrusive on doing so.  It's a simple time tracker and timesheet app that lets you and your team track work hours across projects – which works fine for us. One of the major benefits of Clockify is that you can use its basic features for free. So you can evaluate whether Clockify is useful for your company before you sign up to take advantage of more advanced features.
As a consulting organization, time spent on projects is a very important KPI for us. So to know exactly how many hours each consultant spent on each of the projects they are working on is crucial information for our business. We have recently started Clockify to track employee time spent on projects, and found it very easy to use. It allows our consultants to track productivity, attendance, and billable hours with a simple time tracker and timesheet. And it works across devices, so we can track time from anywhere — all data is synced online.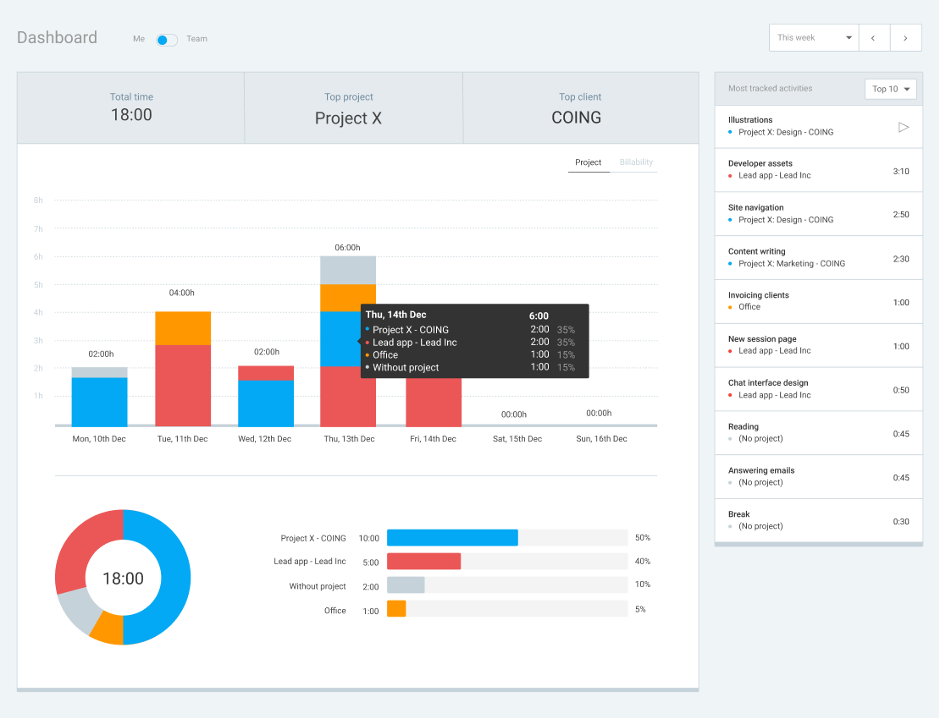 That's it – those are the 5 key software tools we use to run our business during the lockdown period. However, once the lockdown is over we will most likely continue to use all those tools. We may even do so with the same intensity as now. Those tools all help us to increase productivity and allow us to run our business better. If you have any additional software tools you discovered during lockdown, let us know!