SAP is one of the biggest companies with more than 100,000 employees and a total revenue exceeding 23 million euros.  SAP provides business management software to many reputable large businesses and SMEs worldwide. The company is known for introducing ERP software that helps streamline basic to advanced management operations.
People could integrate the software into their retail businesses to simplify management tasks and make business manageable. In fact, SAP is considered the world's leading company for enterprise software development. Starting with 5 employees, SAP has grown to become the world's most popular software designing organization with multiple offices in different countries.
Currently, SAP has claimed to have over 215 million cloud users across the world. The company has launched more than 100 enterprise solutions including CRM that cover small to advanced business management tasks.
SAP CRM
Whether you run a startup or own a multinational company, you are going to need Customer Relationship Management (CRM) software for your brand's growth. CRM is defined as a tool that enhances a company's relationship with its prospects and existing customers.
CRM solutions have been available for all types of organizations for decades now. They are designed to fit the unique requirements of businesses. CRM solutions are evolving constantly to provide users with a better and more convenient experience, making them compatible with multiple devices. SAP is not only famous for offering high-quality ERP solutions for smoother business management, but the company has launched end-to-end CRM software for SMEs. The company has taken this step to provide businesses with a 360-degree view of their prospects.
Its CRM solutions cover an extensive range of management solutions including but not limited to marketing, advertisements, sales, and services. CRM software is purchased by many large and medium-scale industries for better management of customers' data. Though these solutions make a smart business solution for large and medium-scale firms, SAP CRM could be a big investment for small organizations.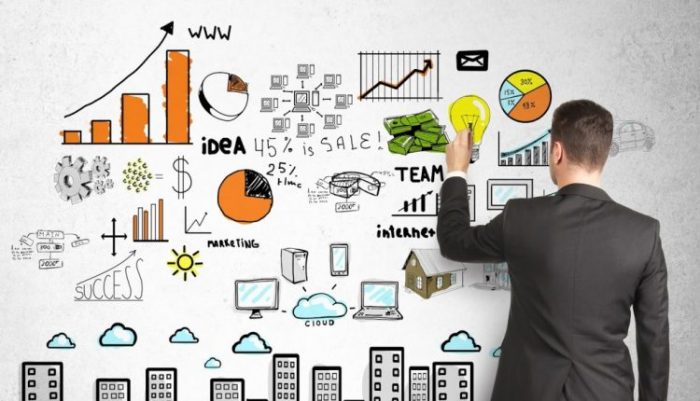 SAP vs SalesForce – Which is Better for SMEs?
Salesforce focuses mainly on CRM solutions, while SAP is an all-rounder. It develops CRM, ERP, business analytics, and other software for both SMEs and large-scale organizations. Salesforce dominated the worldwide CRM market with a 19.5% market share in 2018. Therefore, Salesforce is considered a leading CRM software developer in the industry. It has included a wide range of features and advanced capabilities in its CRM solutions.
Even though SAP's main product is not the CRM solution, it still manages to offer useful and advanced functionalities that help streamline customer management operations. SAP's CRM solutions have all the features that an SME expects from a comprehensive cloud-based customer management software. Although, SAP CRM functionalities are less comprehensive than Salesforce; Configure, price, and quotes are some of the best functionalities that SAP CRM could manage well.
Smooth CRM-ERP Integration
One part about the SAP CRM that businesses appreciate the most is its smooth integration. Integrating SAP CRM into SAP ERP solution is simple. What makes SAP stand out from its competitors is that it is planning to shift to real-time computing. The extent to which real-time computing is going to affect CRM solutions is yet to be revealed. However, it is obvious that the main idea of the company is to make the changes in the service or product availability status visible in SAP CRM.
Salesforce, on the other hand, depends on third-party solutions to provide users with a similar experience. However, most part of this SAP goal is still work-in-progress. That is the main reason businesses choose to integrate SAP ERP software with Salesforce CRM solutions for the best results.
Cost
The current price of Salesforce starts at $25 per user a month. The price is expected to rise as the company is planning to introduce new functionalities to its CRM solutions. Whereas, SAP CRM starts at $58 per user a month. Well, that was quite expected as SAP has better and more advanced features than Salesforce. It offers ERP solutions integrated with CRM.
Also Read: Salesforce vs. SAP: 2022 Comparison
SAP CRM for SMEs
One of the common misconceptions in the software industry is that SAP solutions can only cater to large-scale businesses. Today, even SMEs are implementing SAP solutions to automate their management and leverage the best features of these enterprise-grade solutions.
Managing inventory, cash flow, recruitment & HR, government regulations, and customer growth are some of the crucial areas that SAP solutions help you with. Despite being a global and large company, SAP products and services are not limited to big companies. These cloud-based ERP and CRM solutions can bring together your inventory, sales, purchase, production, staff, marketing, accounts, reporting, and other management operations into one platform.
When SAP started, its products mainly focused on large enterprises that had a large number of management and business operations to be carried out every day. In order to make the process smoother and faster, the company launched effective ERP solutions that enable integration via the internet. Moreover, the solutions are easy to install or implement. Even if you are a beginner, you could implement SAP software and operate it like a pro. The dashboard is simple enough for newbies.
As the company developed, it started launching solutions that are compatible with SMEs as well. Not only compatible, but these software systems were economical for SMEs. It helped them reach a wider audience and enhance their marketing campaigns. Today, SAP products not only work for larger businesses, but all sizes and types of organizations can leverage SAP solutions to grow their businesses– no matter what products and services they sell.
By the way, if you are looking for a fast recommendation, take a simple CRM quiz to discover the right solution for your company with a complete analysis result.
How SMEs can benefit from SAP ERP and SAP CRM?
1. Best Solutions for an Affordable Price
The operational requirements of small and medium-sized firms are as critical as large businesses. The best quality of the SAP ERP and SAP CRM solutions is their competitive price. All businesses – regardless of their size – can access these solutions and integrate them into their firms for smoother management. Whether you need customer relationship management solutions or business analytic tools, SAP products come at a competitive price.
2. Anticipate Your Customer's Requirements
Data management is another difficult management operation for SMEs. Now, SAP solutions help you build your audience by offering smoother data management. It allows you to monitor your progress with the prospects right from the beginning until they become your customer.
Now that SAP has launched CRM solutions, it has become easier for businesses to manage a significant amount of customer data. Not only does it help you ensure easier and accurate business operations, but effective data management means more prospects turning into your customers.
3. Better Supply Chain Management
Managing sale quotes, payments, and daily transactions, and supply records are as difficult for small and medium-scale firms as large-scale companies. SAP ERP solutions simplify the supply chain and make your sales cycle smoother. It provides you with a faster and easier PO, receipts, returns, and transaction management.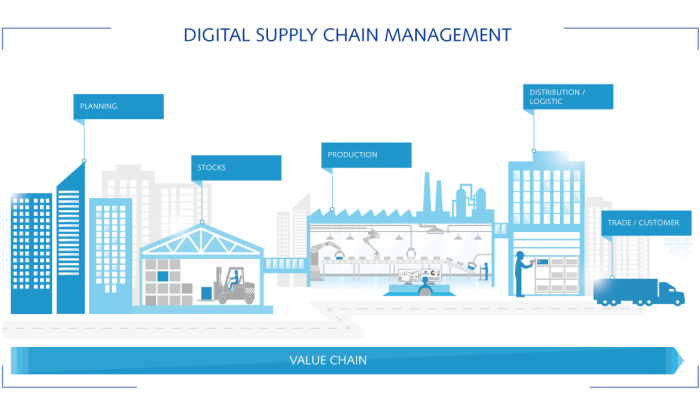 4. Great Financial Visibility
Do you have to manage different data across multiple spreadsheets? Usually, businesses have to manage different financial accounts for inventory, purchases, sales, and expenses. They need to collect data from multiple accounts for financial statements. This turns out to be a hectic and time-consuming task. SAP software allows you to combine your business operations and prepare one finance sheet for each account. It connects your inventory, expenses, and sales accounts, thus saving your time on recording the same entries in different accounts.
You also get to select the employees you would like to access the sensitive information of your business such as expenses, profit & loss accounts, and salaries. Only a selected number of employees can access the software and use it to streamline operations.