Interested in joining Axxis Consulting?
You'll find a list of our current vacancies here, but we also
happily accept resumes from any potential candidates
that may be suitable for other roles now or in the future.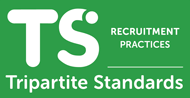 Axxis Consulting has adopted the Tripartite Standard on Recruitment Practices, and has committed to be a fair and progressive employer.