The Singapore economy shrank by 0.6 % in the first quarter of 2020 due to the impact of the coronavirus pandemic. Digital transformation is the need of the hour for Singapore SMEs to remain intact and extremely resilient under this circumstance.
Digital platforms provide many options to deal with the transition happened at work and in the management hierarchy of the organization. Furthermore, immediacy has become the latest customer experience trend where companies are forced to be more agile and responsive.
Therefore, integrated business management software like SAP Business ByDesign has become a necessity for SMEs to keep up with larger, global enterprises to better serve the customer.
How SAP Business ByDesign can help Singapore SME's adopt digitalization
To understand the need to adopt digitalization, it is essential to understand the benefits of SAP Business ByDesign for the growth of the businesses.
So, what digitalization can offer SMEs?
1. Experience management
The customers and other stakeholders such as employees and vendors want to be heard instantly. There is an element of personalization that they expect the companies should offer them. Digitalization helps to deliver exceptional customer experience and cultivate deeper relationships with them.
2. Robustness of platforms and technologies
The platforms that help stakeholders and customers interact with a business need to be robust, scalable and truly agile. SMEs need to ride upon the innovation benefits to increase the deliverability and achieve agility of services in return. SAP Business ByDesign is a "suite in a box"– scalable, customer-centric, robust and easily adaptable to changing conditions.
3. Intelligence in technologies
The data-driven approach adopted in the development of advanced digital solution brings an element of business intelligence to handle big data, reporting, and advanced visualization. A solution like SAP Business ByDesign is completely driven by intelligence for SMEs with limited budgets.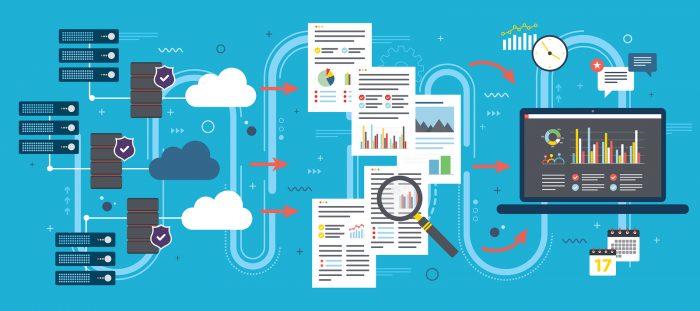 4. Real-time Analytics
All digital solutions come with the analytical metric. These solutions can offer real-time insights which SMEs can thrive upon to make and modify the decisions crucial for their success.
5. Software as a Service (SaaS)
Software as a Service that is offered in the form of SAP Business ByDesign allows the remote and collaborative working. Also, it makes in-person communications as seamless as possible even when it done across virtual platforms. As a result, a happy customer enjoying the best quality service with added responsiveness.
Role of SAP Business ByDesign in Easing Digitalization Adoption
The most important feature of SAP Business ByDesign is its ability to bring intelligence in the way SMEs work. The intelligence it offers is generated by finding ways to relate experience data with operational data.
The operational data includes cost or capital,  work process periods, inventory and so on. Experience data is the one that comes from external entities like customers, competitors, etc. The ability to understand the impact of operational data on experience data and vice versa help get the intelligence in the company's operations.
SAP Business ByDesign is a cloud-based suite. The requirement of collaborating while working remotely becomes easy with its cloud structure.  Software as a Service structure of SAP Business ByDesign achieved by being a cloud solution allows the companies to concentrate better on the business aspect. This capability allows the SMEs to have well-developed business processes that are future-proof to a large extent.

Mobile and global reach virtues of SAP Busines ByDesign is allowing the SMEs to enable intuitive and collaborative working, which is essential for driving customer experience in their favour.
Also Read: What is SAP Business ByDesign?
Singapore Government Helps Local Businesses to Innovate and Digitize
Through New Initiatives –  Enterprise Grow Package and Grow Digital
 To make SAP Business ByDesign a welcome change in Singapore SMEs circuits, the role of the Government in the most crucial.  The Government is supporting financial support packages like Enterprise Grow Package and Grow Digital which is aimed at encouraging SMEs to adopt digitization and a cost-effective way of doing businesses with a technologically advanced, modern approach. Some of the changes recently observed are the ability of the enterprises to flex and scale according to the changing consumer profiles.
Enterprise Grow Package
Enterprise Grow Package initiative encourages the use of improved support mechanisms, the introduction of new digital modes of payments, and business grants for digitizing the business processes. This makes SAP Business ByDesign a right answer to the changing ecosystem of Singapore businesses.
GoBusiness
After writing a success story in the foods sector, GoBusiness initiative is planned to be implemented in other sectors as well. Easing the process to obtain a business license and business launching guidance, definitely can amp up the business scene in Singapore economy. The role of this initiative is to convert the organizations into incubators of innovation, as the Singapore leader visualize their business sector to be. Apart from innovation, the organizations need to upgrade skill set and create job opportunities in satisfactory numbers. In an attempt to achieve all these, SAP Business ByDesign offers a trusted go-to.
SMEs go Digital and Grow Digital
The SMEs Go Digital programme aims to help SMEs use digital technologies and build stronger digital capabilities to seize growth opportunities in the digital economy. Hence, Singapore Infocomm Media Development Authority and Enterprise have come up with the strategy to penetrate global markets by establishing digital channels via called Grow Digital initiative. That is because the digitalization is perceived to be the key to enter global markets. Eminently, these proving to be another reason to turn to suites like SAP Business ByDesign.
Singapore's SMEs preparing plans for buying digital technologies – plans in action
With the support of the Government and in response to the changing market and consumer metrics, SMEs finally have made up their mind to give digital technologies space in their business operations system.
Surveys reveal that about 66% of companies are embracing digital transformation as a welcome change and making changes at the worker level in terms of technology introduction and adaptability. The overseas presence of Singapore companies has also seen an upward boost. Basis of the observations, the following plans have been put into action:
Considering digital transformation as the key to stay relevant and competitive
Not only in improving business's efficiency, but the use of digitalization is also being encouraged for achieving customer experience too.
Readiness to face uncertainties
The cybersecurity risk, foreign business policies undergoing a change in the countries and a few other challenges are not disrupting the pace of digitalization.
Technology as an Answer to Various Challenges
The SMEs in Singapore are embracing intelligent technologies to find a feasible solution for various challenges. The digitized products buying is at the helm of the affairs to meet challenges like:
Enhancing overseas presence to make for the restricted local demand
Training challenges to let workers keep up with the changes solicited in the resource pool
Manpower cost that involves hiring trained and qualified workers to use digital technologies
ROI management means trying to boost the bottom line despite the cost of technology and manpower
Therefore, SAP ByD in Singapore is proving to be the perfect fit in the changing scheme of things aimed at revival and boost of the economy. With technological innovations in focus, the SMEs are approaching the Government to seek help in the form of tax rebates and reductions. Besides that, they desire to get incentivized to implement digital technologies, training the staff to be tech-savvy and for corporate venturing. Notably, looking at all these actions that have already been taken – the scope of SAP Business ByDesign in Singapore is quite bright.
Intelligent Operations is the future of SMEs of Singapore – Prospective Road Map
Singapore SMEs are all set to adopt the digitalization as a way of doing business in coming times. This future-readiness of approach is not limited to papers and researches only. But, there is a concrete action plan working in reality. The main changes arising due to it are:
Embedding of continuous learning modules
Working and learning are not two separate entities anymore. The companies are not waiting for mistakes to happen to learn from them because real-time insights are available now.  That provides mechanisms to maximize the outcomes of this sort of 'hit and trial' going at the operations level. Thus, allowing for more refined decision-making to improve relevant processes. Also, to deliver better results from the departments like finance, supply chain, CRM, human resource management and so on.
Faster identification of opportunities and rolling out of quicker answers to competitors
Implementation of intelligent tools like predictive modelling and analysis, artificial intelligence, robotics process automation helps understand the product-expectations gap. Furthermore, the weakness of competitors is offering food for thought. Thus, businesses can improve their internal strengths and deliver the unmet demands prevalent in the markets.
To sum it all, the SMEs are changing their working styles and competition strategies. At the same time, they are aiming to expand overseas and reducing processes cost. In addition, the Government's full support is offering the perfect time for SAP Business ByDesign implementation in Singapore businesses. Moreover, this solution can be tailor-fit to comply with the country's standard operations or regulation.